Memorable Abraham Lincoln
Born – February 12, 1809, Hodgenville, Kentucky
Died – April 15, 1865, Petersen House, Washington, D.C.
Presidential Term – March 4, 1861 – April 15, 1865
Spouse – Mary Todd Lincoln
Abraham Lincoln, 1865
Nancy Hanks Lincoln, Abraham Lincoln's mother
President Lincoln's father, Thomas Lincoln
Pigeon Creek, Lincoln's boyhood home in Indiana, 1816-1830
Antietam, 1862 – President Lincoln along with Major General McClernand and Allan Pinkerton
Abraham Lincoln was Almost Shot During Civil War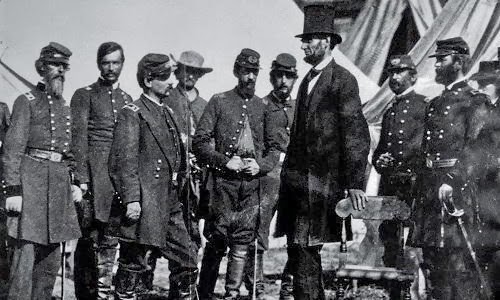 Abraham Lincoln's Love Life
Recently uncovered photo of Abraham Lincoln and son, Tad, anxiously
awaiting word from the front via Civil War Talk Radio (circa 1862).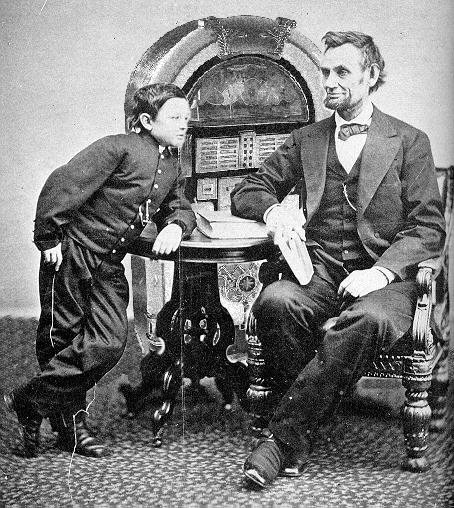 A closeup of a photo taken at Abraham Lincoln's second Inauguration March 4, 1865. Among the on-lookers was John Wilkes Booth, the man who would kill Lincoln just over one month later. (Each man is circled.)
Here's what the crowd looked like at Lincoln's 1861 inauguration. The Capitol Building's dome was still incomplete.
mentalfloss.com
Lincoln addresses the crowd at his second inauguration ceremony in March 1865.
Painting of the death of President Abraham Lincoln, circa 1865. Photo by Fotosearch/Getty Images
Abraham Lincoln Dreamt His Funeral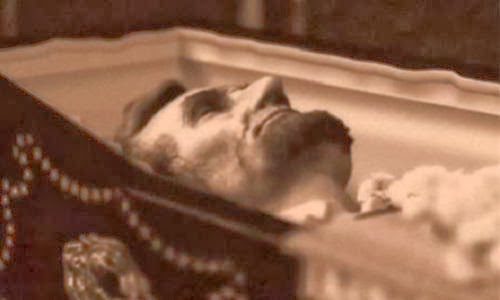 Detail of the bloody pillows on President Lincoln's deathbed. From a photograph taken by Petersen House boarder Julius Ulke, April 15, 1865. (ICHi-11209)
Close-up of the rust-colored stain on the bolster attributed to Lincoln's deathbed. (CHS 1925.10)
There was a recreation of the room and bed that he died in. In a glass case near the exhibit was the actual pillow his head laid on when he died. It was eerie to see Lincoln's blood stains still present on the pillow.
Original Rocker Before Restoration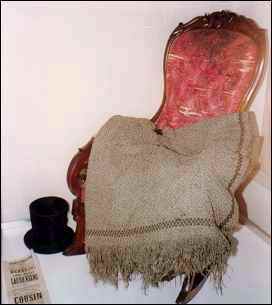 Real chair in the Henry Ford Museum
A postcard showing the bed where Lincoln died, perfectly preserved. This postcard is from 1931, but people sought Lincoln relics as soon as news broke that he'd been shot.
(Curt Teich Postcard Archives/ Contributor/Getty Images)
vox.com
Lincoln's skull fragments and Nélaton probe
The end of the probe used by Lincoln's deathbed physicans, missing the unglazed porcelain tip.
The Derringer pistol used by John Wilkes Booth to shoot Abraham Lincoln. Photo by Mandel Ngan/AFP/Getty Images
                      Ford's Theatre, with guards posted at the entrance and crepe draped from windows, circa 1865.                                  Photo by Buyenlarge/Getty Images
The contents of Abraham Lincoln's pockets on the night he was shot.
The top hat Abraham Lincoln wore on the last night of his life.
algonquinredux.com
One of few existing photos of Lincoln's body embalmed by Cattell
A depiction of Lincoln's funeral at Oak Ridge Cemetery on May 4, 1865
Old Receiving vault at Springfield, Illinois Oak Ridge – This vault held the body of Abraham Lincoln and his son Willie while the Lincoln tomb was being built
1901 Exhumation of Abraham Lincoln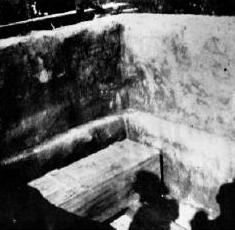 The Lincoln family remains are removed from the temporary vault April 26, 1901 before being transferred back to the tomb. Sangamon Valley Collection at Lincoln Library
Workmen carry President Lincoln's coffin from the sepulcher room in the tomb after his coffin was opened and his identify was confirmed by a select group of people Sept. 26, 1901. Robert Todd Lincoln, the president's oldest and only surviving son, insisted on modifications to the redone vault during the reconstruction. After making the changes in the summer of 1901, which involved the addition of a steel cage and cement enclosure, the president's remains were moved for last time to their final place. Sangamon Valley Collection at Lincoln Library
Thieves stole a 3 foot copper sword from Lincoln's Tomb Photo: ALAMY
Now He Belongs to the Ages.' Final resing place of President Abraham Lincoln
Abraham Lincoln Handwriting Samples (1863-1864)
featured image : hdwallpapers-3d.com